The News from Watertown: The hottest seller this week has been the Sentimental Blue Balloon Flowers! Platycodon grandiflorus are loaded with blooms and buds on sturdy stems. They'll grow 6-8″ tall and slowly create a 12″ mound. Useful for the front of the perennial garden, foundation or containers. They're loaded
Read more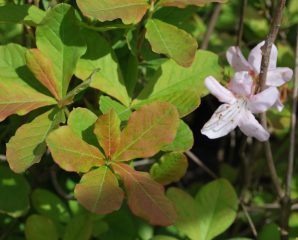 Rhododendron schlippenbachi This deciduous shrub is sometimes called Royal Azalea. The leaves grow in whorled formations on the branches and leaf out late April/early May strongly tinged in pinkish bronze as seen here. The flower clusters are a variable pink – a little different on each plant. Plant in partial
Read more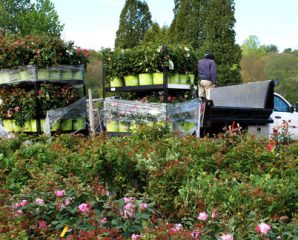 Knock Out Roses are a great way to get started with shrub roses. They need relatively little care, compared with other types of Roses like the Hybrid Teas. Knock Outs push the old blooms out of the way when the new bud forms, eliminating the need for deadheading. They come
Read more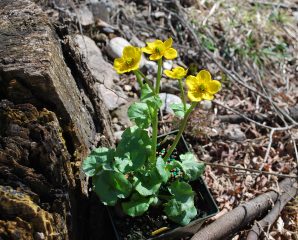 On our growing list Native Plants is Caltha palustris, Marsh Marigold. It's a pretty buttercup flower on hollow stems and has glossy leaves that will reach 7″ by summer. This is a plant that is site specific, requiring wet feet so it's great for bog gardens and the very edges
Read more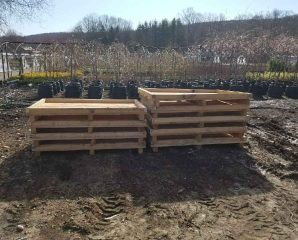 The trend of shopping at local and small businesses has garnered some attention recently, but we have been doing it at Planters' Choice for years. We cleared land for more production space in both Watertown and Newtown last fall, and had some logs that were ideally suited for hardwood lumber.
Read more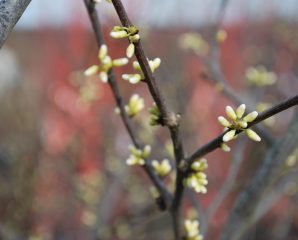 Looking for something out of the ordinary when it comes to spring flowering trees? Consider the Royal White Redbud for a change. You'll get the same flower clusters opening tightly along the branches and the same heart-shaped leaves, but this variety has white flowers. It is similar to 'Alba' but
Read more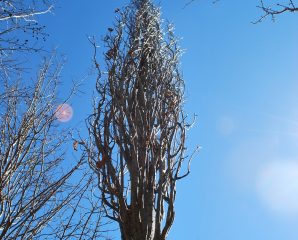 If you're looking for a tall narrow tree don't forget about Green Pillar Pin Oaks (Quercus palustris 'Green Pillar'). Different than the species, this form has very tight, upward growing branches giving it a skinny but dense habit. A striking tree for an accent at the corner of a building
Read more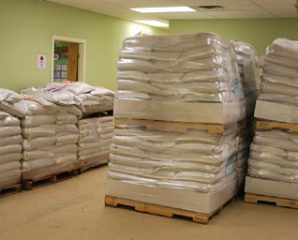 Many people look at a grass seed label and unfortunately do not clearly understand what it is they are getting even though that is its intended purpose. I would like to focus on what is probably one of the most misunderstood portions of the label – the 'Percent Pure Seed'.
Read more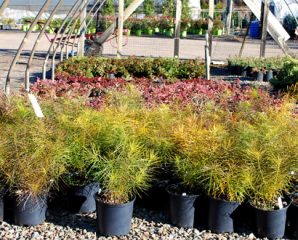 Threadleaf Blue Star (Amsonia hubrichtii) has quickly become a sought-after & must-have perennial not for its flowers, though they're nice enough, but for the thin, ferny foliage that stands up to all kinds of weather, waving in the slightest breeze. The sturdy, arching branches emerge from the ground in spring
Read more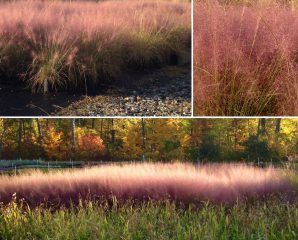 While the summer bloomers are tiring out in the fall garden, Pink Muhlygrass is looking its best. September to November it is covered in airy pink clouds of flowers above the foliage. It is a native clump forming grass that grows in sun to part shade in well drained soil
Read more